peoplepill id:
anthony-cox-2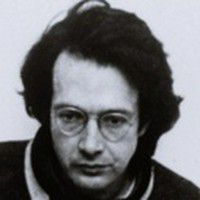 American film producer and art promoter who was once married to Yoko Ono.
Anthony Cox
Anthony Cox
The details (from wikipedia)
Biography
Anthony D. Cox (born 1936/1937) is an American film producer and art promoter. He is a former husband of Yoko Ono.
Biography
Cox met Yoko Ono in 1961, after he saw some of her art work in an anthology and located her in Tokyo. The couple married on November 28, 1962, but marriage was annulled on March 1, 1963, due to Ono neglecting to officially finalize her divorce from her first husband, the Japanese composer Toshi Ichiyanagi. They remarried on June 11, 1963, two months before their daughter, Kyoko Chan Cox, was born on August 8, 1963. Cox became a full-time caregiver for Kyoko, while both he and Ono continued with their art, collaborating as conceptual artists.
Ono's growing estrangement from Cox in 1966 inspired her to create her artwork Half-A-Room, and the pain of their subsequent breakup inspired Ono to make Ceiling Painting/Yes Painting.
Their marriage fell apart some time after 1966, when Ono met John Lennon at an art show. Cox and Ono divorced on February 2, 1969. After some time, Tony Cox married Melinda Kendall.
After a legal battle, Ono was awarded permanent custody of Kyoko. However, in 1971 Cox, who had joined a religious group known as the Church of the Living Word, or "The Walk", after his divorce from Ono, vanished with his wife Melinda and Kyoko in violation of the custody order. He left The Walk after a few years, and in 1978, Cox and Kyoko stayed with the Jesus People USA commune in Chicago. He and Kyoko contacted Yoko Ono after the death of Lennon in 1980, but they did not specify their location. Afterward, Ono agreed to no longer attempt to locate Kyoko, but still wished to make contact with her. In 1994, when she was 31, Kyoko made contact with Ono and they have been in close contact since then.
In 1985, in an autobiographical documentary film, Vain Glory, Cox discussed his experiences with the Lennons, with the Church of the Living Word, and with life on the run. He divorced his second wife even before leaving The Walk.
comments so far.
Comments
Reference sources
References
Sections