peoplepill id:
arne-sorenson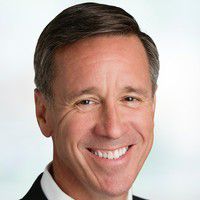 American hotel executive
Arne Sorenson
Arne Sorenson
The details (from wikipedia)
Biography
Arne Morris Sorenson (born October 13, 1958) is an American hotel executive. He is the President and Chief Executive Officer of Marriott International. A graduate of Luther College and the University of Minnesota Law School, Sorenson became the head of the largest publicly traded hotel chain in the world on March 31, 2012. He previously practiced law in Washington, D.C. with Latham and Watkins (specializing in mergers and acquisitions litigation), has been a director for Wal-Mart, and has served as the Chief Operating Officer for Marriott.
Career
Sorenson is the first person outside the Marriott family to lead the company. On March 31, 2012, Sorenson became the President and CEO of Marriott International Inc.
In April 2019, Sorenson was named "CEO of the Year" for 2019 by Chief Executive magazine.
In March 2020, Sorenson was given the "CEO For All Leadership Award" for 2020 by Great Place to Work. That same month, he announced that he would forgo his salary for the remainder of 2020 to lessen the impact of Covid-19 on Marriott International.
While he chose to forego his salary ($1.3 million in 2019) he never relinquished his compensation based on stock prices ($8 million in 2019) and even asked for a 7.7% raise in the midst of the COVID-19 pandemic while thousands of Marriott employees were furloughed. https://www.nytimes.com/2020/04/13/business/business-roundtable-coronavirus.html?action=click&module=Top%20Stories&pgtype=Homepage
Personal life
Born in Tokyo, Japan, the son of a Lutheran preacher, Sorenson is married, and has four children. On May 3, 2019 he announced that he had a treatable form of stage two pancreatic cancer and is in treatment at Johns Hopkins School of Medicine. Sorenson had surgery for pancreatic cancer in November 2019, but continued to run the company. He completed radiation treatment and immunotherapy earlier that year and underwent another round of chemotherapy post surgery.
Political advocacy
Sorenson is a registered Democrat, but donated to Mitt Romney's 2012 election campaign.
He has led his company into advocating for LGBT rights. In 2016, he announced that he formally opposed Indiana's proposed Religious Freedom Restoration Act, and became one of many CEOs to ask for a full repeal of North Carolina's House Bill 2.
In November 2016, Sorenson wrote an open letter to President-elect Donald Trump, encouraging him to take a collaborative approach to governing; to not pursue retribution against election rival Hillary Clinton; to "minimize divisiveness around these areas [of LGBT rights] by letting people live their lives and by ensuring that they are treated equally in the public square;" to initiate a major infrastructure program, without "connecting it to the repatriation of foreign earnings or by tying it to some philosophy of privatization of historically government functions;" to "make sure our borders are secured as well as our airports" without "clos[ing] America to travelers from around the world" by "roll[ing] out a global trusted traveler program to ensure that we focus our security resources on those who pose risk, not on the overwhelming majority who pose no risk;" "to adopt a transparent approach for future immigration" including steps "to ensure that these 11 million people [the illegal immigrant population of the United States] can help make America stronger by paying taxes, investing in the future and continuing to contribute to our communities;" "to attract and retain the best, brightest, most talented, hardest working people — wherever they come from;" and to enact "a dramatic simplification of our tax code that closes loopholes and unnecessary tax preferences, lowers tax rates to levels comparable to the rest of the industrialized world and removes market distortions as much as possible" enabling a move to "a territorial [tax] system — without losing revenues or increasing our budget deficit."
Sorenson has spoken out against President Trump's Executive Order 13769, a ban on travel from seven majority-Muslim countries, and its successors as potentially harmful to the U.S. tourism industry. He has also urged President Trump to improve relations with Cuba, including harnessing tourism as a strategic tool for this purpose.
comments so far.
Comments
Reference sources
References
Sections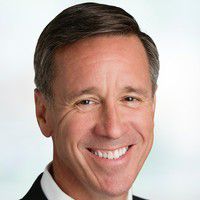 The basics
Career
Personal life
Political advocacy
Gallery