peoplepill id:
francesca-hunt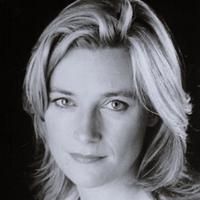 British former stage/film/television actress and business executive
Francesca Hunt
Francesca Hunt
Francesca Hunt is a British former stage and film and television actress known for her roles in Roughnecks (1994-1995), A Prince Among Men (1997-1998), and The Secret Adventures of Jules Verne (2000). She is currently a business executive at MaST Evolution, a UK-based interactive film production learning and development consultancy.
She is the older sister of actress India Fisher (Doctor Who: The Monthly Adventures fame), who is married to British Labour politician Mark Fisher.
Biography
Francesca Hunt attended Oxford University, Oxford, England, from where she earned her Master of Arts in Political Economy (1983—1986). From 1987-1989, she studied acting and drama at Bristol Old Vic Theatre School. In 1989, she studied acting at Moscow Arts Theatre School.
She made her television debut in 1992, playing "Jenny Ritchie" in 20 episodes (1992-1993) of the BBC TV series Strathblair alongside David Robb and Andrew Keir. Next, she was seen in the role of "Hilary" in 13 episodes of Kieran Prendiville's TV series Roughnecks (1994-1995) with Teresa Banham, Colum Convey, and Paul Copley.
After appearing in the TV series A Prince Among Men (12 episodes in 1997-1998) and The Secret Adventures of Jules Verne (22 episodes in 2000), Hunt landed the role of "Mrs. Salt" in Tim Burton's acclaimed comedy film Charlie and the Chocolate Factory (2005), starring Johnny Depp, Freddie Highmore, and David Kelly.
Hunt's last screen appearance was in 2014 in the role of "Jenny Paul" in the episode "Captive" (aired July 9, 2014) in the TV series Holby City.
After retiring from acting, Hunt began working with CrisisCast, a London-based disaster drama production company, in 2013. In early 2022, she joined MaST Evolution as their managing director.
Hunt is married to Brian. They have two children: Nathaniel and Georgia.
comments so far.
Comments
Reference sources
References
Sections