peoplepill id:
gilbert-roland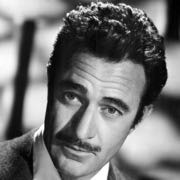 American film actor
Gilbert Roland
Gilbert Roland
The details (from wikipedia)
Biography
Gilbert Roland (born Luis Antonio Dámaso de Alonso, December 11, 1905 – May 15, 1994) was a Mexican-born American film and television actor whose career spanned seven decades from the 1920s until the 1980s. He was twice nominated for the Golden Globe Award in 1952 and 1964, and inducted into the Hollywood Walk of Fame in 1960.
Early years
Roland was born in Ciudad Juárez, Chihuahua, Mexico, and originally intended to become a bullfighter like his father and his paternal grandfather.
When Pancho Villa took control of their town, Roland and his family fled to the United States. He lived in Texas until at age 14 he hopped on a freight train and went to Hollywood. After arriving there, he found menial jobs and slept in a Catholic church. He often lost those jobs because he spent time working as an extra in films. He chose his screen name by combining the names of his favorite actors, John Gilbert and Ruth Roland. He was often cast in the stereotypical Latin lover role.
Career
Roland's first film contract was with Paramount. His first major role was in the collegiate comedy The Plastic Age (1925) together with Clara Bow, to whom he became engaged. In 1926, he played Armand in Camille opposite Norma Talmadge, with whom he was romantically involved, and they starred together in several productions. With the advent of sound films, Roland frequently appeared in Spanish language adaptations of American films, in romantic lead roles. Roland served in the United States Army Air Corps during World War II.
Beginning in the 1940s, critics began to take notice of his acting and he was praised for his supporting roles in John Huston's We Were Strangers (1949), The Bad and the Beautiful (1952), Thunder Bay (1953), and Cheyenne Autumn (1964). He also appeared in a series of films in the mid-1940s as the popular character "The Cisco Kid". He played Hugo, the agnostic (and fictional) friend of the three shepherd children in The Miracle of Our Lady of Fatima, based on the apparitions of Our Lady of Fatima in 1917. In 1953, Roland played Greek-American sponge diver Mike Petrakis in the epic Beneath the 12-Mile Reef.
Roland played Dom Pedro II, the emperor of Brazil, in a 1963 episode, "A Kingdom for a Horse", of the syndicated western television series Death Valley Days. He also portrayed Howad McMahon on Bewitched, acted on December Bride and Playhouse 90, and both wrote the script for and acted in an episode of Wagon Train.
His last film appearance was in the 1982 western Barbarosa.
Personal life
Roland married actress Constance Bennett on April 20, 1941 in Yuma, Arizona. They were married until 1946 and had two daughters, Lorinda "Lynda" (b. 1938) and Christina "Gyl" (b. 1941). Bennett won custody of their daughters. He had appeared with Bennett in 1933 as Pepe in George Cukor's Our Betters, and in the same year, as the romantic lead in After Tonight, a World War I drama.
His second marriage to Guillermina Cantú in 1954 lasted until his death 40 years later.
Death
Gilbert Roland died of cancer in Beverly Hills, California in 1994, aged 88. His body was cremated and his ashes scattered at sea.
Accolades
Roland was nominated twice for a Golden Globe Award, for his roles in The Bad and the Beautiful (1952) and Cheyenne Autumn (1964). For his contributions to the motion picture industry, Gilbert Roland has a star on the Hollywood Walk of Fame at 6730 Hollywood Boulevard.
Archives
The moving-image collection of Gilbert Roland is held at the Academy Film Archive. Home movies make up the bulk of the collection. The film material at the Academy Film Archive is complemented by material in the Gilbert Roland papers at the Academy's Margaret Herrick Library.
In 1975, El Paso, Texas, held Gilbert Roland Days. Among the recognition given the actor was creation of The Gilbert Roland Newspaper Carrier Scholarships Fund by the Newspaper Printing Corporation.
comments so far.
Comments
Reference sources
References
Sections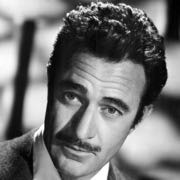 The basics
Early years
Career
Personal life
Death
Accolades
Archives
Gallery