peoplepill id:
marion-feducha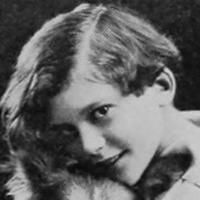 American child actor
Marion Feducha
Marion Feducha
Intro
American child actor
A.K.A.
Marian E. VonFeducha
Was
Actor Film actor Child actor
From
United States of America
Field
Film, TV, Stage & Radio
Gender
male
Birth

3 September 1911

, San Francisco, San Francisco County, California, USA

Death

26 November 1976

, San Juan Capistrano, Orange County, California, USA (aged 65 years)

Star sign
Virgo
Marion Feducha (September 3, 1911—November 26, 1976) was an American actor/child actor active in the years 1920-1930.
Life and career
Marion Feducha was born Marian E. VonFeducha in San Francisco, California on September 3, 1911.
He made his acting debut in 1919, at the age of 8, with a minor, uncredited role in Charles Chaplin's short comedy A Day's Pleasure. In 1922, he was seen playing little Nat in Lloyd Ingraham's romance-drama Second Hand Rose,starring Gladys Walton and George B. Williams.
Feducha then played such characters as young Andrew Johnson in Edward Laemmle's In the Days of Buffalo Bill(1922), Connie in Victor Schertzinger's The Kingdom Within (1922), Jimmy Talbot in John Gorman's Why Women Remarry (1923), little Ted in Frank Lloyd's Children of Divorce (1927), and Vincent Colbrook in Archie Mayo's Courage (1930). He then took a break from acting for a few years, only to have a few minor, uncredited roles in the late 1930s, when he was in his late 20s. His last credited role was as an elevator operator in Richard Wallace's 1941 romance-comedy She Knew All the Answers starring Joan Bennett, Franchot Tone, and John Hubbard.
Death
Feducha died on November 26, 1976, in San Juan Capistrano, California, at age 65.
Filmography
1919: A Day's Pleasure
1921: Partners of the Tide
1922: Up and Going
1922: Second Hand Rose
1922: In the Days of Buffalo Bill
1922: The Radio King
1922: The Kingdom Within
1923: Why Women Remarry
1923: Jealous Husbands
1924: Traffic in Hearts
1925: Playing with Souls
comments so far.
Comments
Reference sources
References
Sections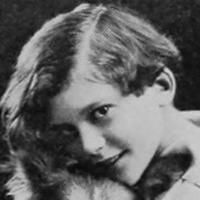 The basics
Life and career
Death
Filmography
Gallery