peoplepill id:
millie-perkins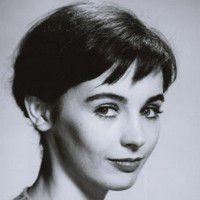 American actress
Millie Perkins
Millie Perkins
The details (from wikipedia)
Biography
Millie Perkins (born May 12, 1938) is an American film and television actress probably best known for her debut film role as Anne Frank in The Diary of Anne Frank (1959), and for her supporting actress roles in two 1966 westerns, The Shooting and Ride in the Whirlwind, both directed by Monte Hellman and starring Jack Nicholson.
Early life and career
Born in Passaic, New Jersey, Millie grew up in Fair Lawn, New Jersey and attended Fair Lawn High School. Her father was a merchant marine captain. Perkins was working as a receptionist at a New York City advertising agency when she caught the eye of a visiting photographer with a resultant career as a model; by 1958 Perkins was an international cover girl. In 1958, she was vigorously pursued, and then selected, to appear in her first film, The Diary of Anne Frank.
Perkins had never studied nor sought to be an actress, but George Stevens saw her in Gluck's photo and on the covers of several magazines and tried to convince her to read for the part. Finally, she flew to Hollywood for a screen test and, with much fanfare, landed the role of Anne Frank in George Stevens' 1959 film The Diary of Anne Frank. Perkins received almost universally excellent reviews for her portrayal of Anne although the film was less of a box office success than expected.
After her work with George Stevens, Perkins was placed under contract to 20th Century Fox. She was one of the promising young stars of Hollywood, but the studio contract system, which was coming to an end, was a poor fit for Perkins, who had come of age with the Beat Generation in 1950s New York City. George Stevens would later state: "Millie did not fit in. She was 10 years too early." Suspended for refusing the lead in the 1960 film Tess of the Storm Country – Perkins saw the film as a B-picture and a step back career-wise – Perkins was cast by 20th Century Fox in the 1961 film Wild in the Country, playing the supporting role of the girlfriend to star Elvis Presley – she would later play Gladys Presley in the 1990 miniseries Elvis; the studio then dropped Perkins. Joshua Logan personally selected Perkins for the female lead in the 1964 film Ensign Pulver but the film was a failure: Perkins would not appear in another mainstream film release for almost twenty years. She played the female lead in both of Jack Nicholson's inaugural productions The Shooting and Ride in the Whirlwind – shot side by side in 1965 – and in 1968 co-starred in Wild in the Streets which was written by her then-husband Robert Thom.
Later career
In 1976, Perkins moved to Jacksonville, Oregon, with her two daughters by Robert Thom: Lillie and Hedy; in 1977, People magazine reported that Perkins "conducts a drama-therapy workshop every Tuesday night in her living room and often speaks to high school drama groups in the area." By 1978 Perkins was sufficiently far off the Hollywood radar that the Screen Actors Guild had her on their inactive list and that September the Hollywood column "Ask Dick Kleiner" responded to the query: "What ever happened to Millie Perkins?" with "Millie Perkins died recently"; a letter from Perkins herself resulted in a January 1979 retraction by Kleiner, although the columnist maintained: "almost everyone in Hollywood believes that [Perkins] died." In 1982, however, it was reported that Perkins was teaching drama at Southern Oregon University.
In 1983, Perkins returned to features to play Jon Voight's ex-wife in Table for Five. She then played the mother role for the next 20 years, such as Sean Penn's mother in the fact-based film At Close Range, the mother of Charlie Sheen's character in the 1987 movie Wall Street, the bereft Jewish mother in the 1996 film The Chamber and Andy García's mother in the 2005 film The Lost City.
Television work
Perkins made her television debut in 1961 as a guest star on Wagon Train. As with her film work her television appearances were sporadic until the 1980s from which time she had appeared on a variety of television shows, including seven episodes of Knots Landing (over the period 1983–1990) and four episodes of Any Day Now (1998–2002). She portrayed character Glenda Vandervere in Murder, She Wrote (Season 2, Episode 12: "Murder by Appointment Only") (01/05/1986). Perkins retired from acting after a 2006 six-episode arc on the television soap opera The Young and the Restless. Recent to her retirement, she was honored in the 2004 action-adventure video game Grand Theft Auto: San Andreas, in which one of the storyline girlfriends to protagonist Carl "CJ" Johnson, voiced by Orfeh, was named after her.
Marriages
On April 15, 1960, she married actor Dean Stockwell. They divorced on July 30, 1962. She later married writer and director Robert Thom, who wrote the script for the popular 1968 movie Wild in the Streets, in which she appeared. They had two children: Lillie Thom (b. 1966) and Hedy Thom (b. 1969). Perkins and Thom had been separated for some time when Thom died in 1979.
comments so far.
Comments
Reference sources
References
https://web.archive.org/web/20190613202415/https://www.upi.com/Archives/1982/06/10/Scotts-World-Millie-Perkins-Is-Anne-Frank/2813392529600/
https://www.upi.com/Archives/1982/06/10/Scotts-World-Millie-Perkins-Is-Anne-Frank/2813392529600/
https://pqasb.pqarchiver.com/latimes/access/441284962.html?dids=441284962:441284962&FMT=ABS&FMTS=ABS:AI&date=Jan+29,+1958&author=PHILIP+K+SCHEUER&pub=Los+Angeles+Times&desc=Anne+Frank's+Role+Settled&pqatl=google
https://books.google.com/books?id=nH2iAgAAQBAJ&pg=PA56&dq=%22millie+perkins%22+%22fair+lawn+high+school%22
http://www.time.com/time/magazine/article/0,9171,892451-2,00.html
http://www.people.com/people/archive/article/0,,20069634,00.html
//www.google.com/search?&q=%22Millie+Perkins%22+site:news.google.com/newspapers&source=newspapers
//scholar.google.com/scholar?q=%22Millie+Perkins%22
https://www.jstor.org/action/doBasicSearch?Query=%22Millie+Perkins%22&acc=on&wc=on
https://www.imdb.com/name/nm0674012/
https://movies.yahoo.com/movie/contributor/1800049015/bio
http://catalogo.bne.es/uhtbin/authoritybrowse.cgi?action=display&authority_id=XX1493234
https://catalogue.bnf.fr/ark:/12148/cb138983744
https://data.bnf.fr/ark:/12148/cb138983744
https://d-nb.info/gnd/173560121
http://isni.org/isni/0000000114742513
https://id.loc.gov/authorities/names/no00036314
http://data.bibliotheken.nl/id/thes/p070621179
https://www.idref.fr/131023837
https://trove.nla.gov.au/people/1446411
https://viaf.org/viaf/68472414
https://www.worldcat.org/identities/lccn-no00036314
Sections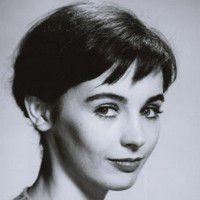 The basics
Early life and career
Gallery