peoplepill id:
mitch-miller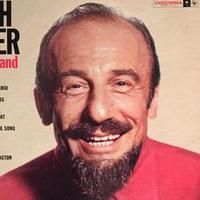 American musician, singer, conductor and record producer
Mitch Miller
Mitch Miller
The details (from wikipedia)
Biography
Mitchell William "Mitch" Miller (July 4, 1911 – July 31, 2010) was an American oboist, conductor, recording producer and recording industry executive. He was involved in almost all aspects of the industry, particularly as a conductor, and artist and repertoire (A&R) man. Miller was one of the most influential people in American popular music during the 1950s and early 1960s, both as the head of A&R at Columbia Records and as a best-selling recording artist with an NBC television series, Sing Along with Mitch. A graduate of the Eastman School of Music of the University of Rochester in the early 1930s, Miller began his musical career as an accomplished player of the oboe and English horn, making numerous highly regarded classical and popular recordings, but he is best remembered as a choral conductor on television and as a recordings executive.
Biography
Early life
Mitch Miller was born in Rochester, New York, on July 4, 1911, to a Jewish family. His mother was Hinda Rosenblum Miller, a former seamstress, and his father, Abram Calmen Miller, a Russian-Jewish immigrant wrought-iron worker. He had four siblings, two of whom, Leon and Joseph, survived him.
Classical oboe
Miller took up the oboe at first as a teenager, because it was the only instrument available when he went to audition for his junior high school orchestra. A talented oboist, at age fifteen he played with the Syracuse Symphony Orchestra and after graduating from East High School he attended the Eastman School of Music in Rochester. He graduated in 1932 with honors.
After graduating from Eastman, Miller played with the Rochester Philharmonic Orchestra and then moved to New York City where he was a member of the Alec Wilder Octet (1938–1941 and occasionally later), as well as performing with David Mannes, Andre Kostelanetz, Percy Faith, George Gershwin, Charlie Parker, and under Frank Sinatra's baton for the 1946 recording of "The Music of Alec Wilder."
Miller played the prominent English horn part in the Largo movement of Dvořák's New World Symphony in a famous 1947 recording conducted by Leopold Stokowski.
As part of the CBS Symphony, Miller participated in the musical accompaniment to the infamous radio broadcast of Orson Welles's The War of the Worlds.
A&R man
Miller joined Mercury Records as a classical music producer and served as the head of Artists and Repertoire (A&R) at Mercury in the late 1940s, and then joined Columbia Records in the same capacity in 1950. This was a pivotal position in a recording company, because the A&R executive decided which musicians and songs would be recorded and promoted by that particular record label.
He defined the Columbia style through the early 1960s, signing and producing many important pop standards artists for Columbia, including Johnnie Ray, Percy Faith, Ray Conniff, Jimmy Boyd, Johnny Mathis, Tony Bennett, Guy Mitchell (whose pseudonym was based on Miller's first name), and in a fortuitous business move for all, enticed both Patti Page and Frankie Laine to join him at Columbia after their early successes at Mercury.
After arriving at Columbia, he helped direct the careers of artists who were already signed to the label, such as Doris Day, Dinah Shore and Jo Stafford, just to name a few. Miller also discovered Aretha Franklin and signed her to the first major recording contract of her career. When Ahmet Ertegun of Atlantic Records promised her artistic freedom to create records outside the pop mainstream in a more rhythm-and-blues-driven direction, she left Columbia after five years.
Miller disapproved of rock 'n' roll — one of his contemporaries described his denunciation of it as "The Gettysburg Address of Music" — and passed not only on Elvis Presley and Buddy Holly, who became stars on RCA and Coral respectively, but on The Beatles, too, creating a fortune in revenue for rival Capitol. Previously, Miller had offered Presley a contract, but balked at the amount Presley's manager, Colonel Tom Parker, was asking.
In defense of his anti-rock stance, he once told NME in January 1958: "Rock 'n' roll is musical baby food: it is the worship of mediocrity, brought about by a passion for conformity." The one time that Miller was vetoed over his dislike for rock 'n' roll was when Bill Paley ordered him to sign the inter-racial Mexican rock group Los Nómadas since they could record rock records in both English and Spanish. Producer Bob Stanley had found the group during a series of early 1954 'Mexican civil rights concerts" in East Los Angeles. Their lead guitarist Bill Aken (adopted son of Mexican actress Lupe Mayorga, who was a friend of Paley's) was the only Caucasian in the Latino band. Although Mitch had once referred to the group as just "four arrogant little bastards," Miller softened his position regarding them when Paley's estimate of their record sales in Mexico proved to be highly accurate. In all fairness to Miller, it should be noted that it was because of his recommendation and a letter of reference to William Schuman that Aken's parents sent the young musician to the Juilliard School of Music.
Despite his distaste for rock 'n' roll, Miller emphasized emotional expression over vocal perfection and often produced records for Columbia artists that were rockish in nature. Songs like "A White Sport Coat (and a Pink Carnation)" by Marty Robbins and "Rock-a-Billy" by Guy Mitchell are just two examples.
Record producer
As a record producer, Miller gained a reputation for both innovation and gimmickry. Although he oversaw dozens of chart hits, his relentlessly cheery arrangements and his penchant for novelty material — for example, "Come On-a My House" (Rosemary Clooney), "Mama Will Bark" (Frank Sinatra and Dagmar) — has drawn criticism from some admirers of traditional pop music. Music historian Will Friedwald wrote in his book Jazz Singing (Da Capo Press, 1996) that
Miller exemplified the worst in American pop. He first aroused the ire of intelligent listeners by trying to turn — and darn near succeeding in turning — great artists like Sinatra, Clooney, and Tony Bennett into hacks. Miller chose the worst songs and put together the worst backings imaginable — not with the hit-or-miss attitude that bad musicians traditionally used, but with insight, forethought, careful planning, and perverted brilliance.
At the same time, Friedwald acknowledges Miller's great influence on later popular music production:
Miller established the primacy of the producer, proving that even more than the artist, the accompaniment, or the material, it was the responsibility of the man in the recording booth whether a record flew or flopped. Miller also conceived the idea of the pop record "sound" per se: not so much an arrangement or a tune, but an aural texture (usually replete with extramusical gimmicks) that could be created in the studio and then replicated in live performance, instead of the other way around. Miller was hardly a rock 'n' roller, yet without these ideas there could never have been rock 'n' roll. "Mule Train", Miller's first major hit (for Frankie Laine) and the foundation of his career, set the pattern for virtually the entire first decade of rock. The similarities between it and, say, "Leader of the Pack", need hardly be outlined here.
While Miller's methods were resented by some of Columbia's performers, including Frank Sinatra and Rosemary Clooney, the label maintained a high hit-to-release ratio during the 1950s. Sinatra particularly blamed his temporary fall from popularity while at Columbia on Miller; the crooner felt that he was forced by Miller to record material like "Mama Will Bark" and "The Hucklebuck." Miller countered that Sinatra's contract gave him the right to refuse any song.
Recording artist
In the early 1950s Miller recorded with Columbia's house band as "Mitchell Miller and His Orchestra". He also recorded a string of successful albums and singles, featuring a male chorale and his own distinctive arrangements, under the name "Mitch Miller and the Gang" starting in 1950. The ensemble's hits included "The Children's Marching Song" (more commonly known as "This Old Man"), "Tzena, Tzena, Tzena", and "The Yellow Rose of Texas", which topped the U.S. Billboard chart, sold over one million copies in the United States alone, and reached #2 on the UK Singles Chart. Miller's medley of the two marches from The Bridge on the River Kwai, "The River Kwai March" and "Colonel Bogey March", lasted 29 weeks on the Billboard pop charts in 1958, longer than any other record completely within that year.
In 1957 Miller's orchestra and chorus recorded U.S. Air Force Blue, a United States Air Force recruiting song, in a format that today would be called music video. He and his orchestra also recorded children's music for the Golden Records label. A choral group called The Sandpiper Singers provided the vocals for these recordings, including an album of Mother Goose nursery rhymes.
In 1961, Miller also provided two choral tracks set to Dimitri Tiomkin's title music on the soundtrack to The Guns of Navarone. In 1962 they sang the theme of The Longest Day over the end credits. In 1965 they sang the "Major Dundee March", the theme song to Sam Peckinpah's Major Dundee. Though the film was a box-office bomb, paradoxically the song remained popular for years. In 1987, Miller conducted the London Symphony Orchestra with pianist David Golub in a well-received recording of Gershwin's "An American in Paris," "Rhapsody in Blue," and "Concerto in F."
Sing Along with Mitch
In the early 1960s, Miller became a household name with his NBC television show Sing Along with Mitch, a community-sing program featuring him and a male chorus: an extension of his highly successful series of Columbia record albums of the same name. In keeping with the show's title, viewers were presented with lyrics at the bottom of the television screen, and while many insist there was a bouncing ball to keep time, Miller correctly said this was something they remember from movie theater Screen Songs and Song Cartunes sing-along cartoons.
Singer Leslie Uggams, pianist Dick Hyman, and the singing Quinto Sisters were featured on Sing Along with Mitch. One of the singers in Miller's chorale, Bob McGrath, later went on to a successful career on the PBS children's show Sesame Street.
Sing Along with Mitch ran on television from 1961 until it was canceled in 1964, a victim of changing musical tastes. Selected repeats aired briefly on NBC during the spring of 1966. However, the show's primary audience was over the age of 40 and it did not gain the favor of advertisers targeting the youth market. The show's format remained popular in England, where comedian Max Bygraves hosted his own version, Sing Along with Max.
Miller left Columbia Records in 1965 and joined MCA Inc. as a consultant signing the same year with MCA's Decca Records subsidiary.
In later years, Miller would carry on the sing-along tradition, leading crowds in song in personal appearances. For several years, Miller was featured in a popular series of Christmas festivities in New Bedford, Massachusetts, leading large crowds singing carols. Miller hosted a 1981 TV reunion of the Sing Along Gang for NBC (featuring veterans from the original gang, including Bob McGrath, Andy Love, Paul Friesen, Victor Griffin, and Dominic Cortese). Miller also appeared as host of two PBS television specials, "Keep America Singing" (1994) and "Voices In Harmony" (1996), featuring champion quartets and choruses of SPEBSQSA and Sweet Adelines International. He also appeared conducting regional orchestras and filled in many times as guest conductor of the Boston Pops Orchestra.
Parodies
Steve Allen once performed a pointed satire of Sing Along with Mitch, with the comedian made up as Miller and robotically bending his arms à la Miller while conducting. The sketch spoofed the show's production values, including cameras panning among the vocalists, going out of control and knocking them over, then chasing Allen out of the studio and onto the roof. Ross Bagdasarian produced an animated spoof in a segment of "The Alvin Show," with the David Seville character conducting Alvin and the Chipmunks in Miller's herky-jerky style, singing "Down in the Valley" while scrambled lyrics appeared on-screen. Stan Freberg, who had previously recorded "Wunnerful! Wunnerful!", a scathing satire of The Lawrence Welk Show, presented an equally brutal satire of the show, "Sing Along with Freeb", on his February 1962 ABC special, The Chun King Chow Mein Hour. Jonathan and Darlene Edwards (Paul Weston and Jo Stafford) produced an entire album of off-key sing-along in the Miller style, which supposedly greatly angered him. On the cartoon series The Flintstones, Fred and Barney appeared on the "Hum Along with Herman" show (for people who do not know the words), another satire of Miller's show.
In 1999, Amazon.com referenced Sing Along with Mitch in Christmas commercials, featuring a male choral group nicknamed the "Sweatermen" singing subtitled songs about the company. The advertisements carefully copied Miller's 1961 Christmas special, complete with identical choral arrangements, choreography, and set design.
Personal life
He was married for sixty-five years to the former Frances Alexander, who died in 2000. They had two daughters; Andrea Miller, and Margaret Miller Reuther; and a son, Mitchell "Mike" Miller; and two grandchildren and two great-grandchildren. Mitch Miller lived in New York City for many years and died there on July 31, 2010, after a short illness.
Discography
Singles
Year
Title
Charts
US
UK
1950
"Tzena, Tzena, Tzena"
1955
"The Yellow Rose of Texas"
1
2
1958
"March from the River Kwai and "Colonel Bogey""
20
1959
"The Children's Marching Song"
Awards and honors
Miller received the Grammy Lifetime Achievement Award in 2000.
He was awarded Honorary Membership in the Barbershop Harmony Society in 1985.
He was inducted into the Rochester Music Hall of Fame in 2013.
comments so far.
Comments
Sections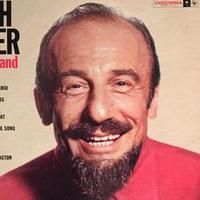 The basics
Biography
Discography
Awards and honors