peoplepill id:
paul-kelly-11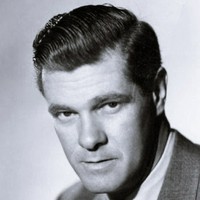 American actor
Paul Kelly
Paul Kelly
Intro
American actor
Was
Actor Stage actor Television actor Film actor
From
United States of America
Field
Film, TV, Stage & Radio
Gender
male
Birth

9 August 1899

, Brooklyn, New York City, New York, USA

Death

6 November 1956

, Beverly Hills, Los Angeles County, California, USA (aged 57 years)

Star sign
Leo
Family
Awards

| | |
| --- | --- |
| Tony Award for Best Actor in a Play | 1948 |
The details (from wikipedia)
Biography
Paul Michael Kelly (August 9, 1899 – November 6, 1956) was an American stage, film, and television actor. His career survived a manslaughter conviction, tied to an affair, that caused him to spend time in prison in the late 1920s.
Early life
Paul Michael Kelly was born in Brooklyn, New York, to a Roman Catholic family of Irish descent, the ninth of 10 children. His father owned a saloon, Kelly's Kafe, in the shadow of Vitagraph Studios, on E. 14th St. in Midwood, Brooklyn. After his father's death, he began his career as a child actor at age seven and was appearing on the stage. In 1911, at age 12, Kelly began making silent films with Vitagraph Studios, where he was billed as Master Paul Kelly. Kelly was possibly the first male child actor to be given any starring roles in American films, antedating better-remembered child stars such as Bobby Connelly and Jackie Coogan.
Career
Kelly alternated between stage and screen as an actor. He was a handsome and popular male lead or costar in Broadway plays from the late 1910s and throughout the 1920s. Kelly made his talking film debut in 1933's Broadway Through a Keyhole. In the course of his career, and relatively short life, it has been estimated that Kelly worked on stage, screen, and television in over four hundred roles. Later in his film career, as an adult, Kelly appeared in films mostly as a character actor playing tough guys – some sympathetic, some not – during the 1930s, 1940s and 1950s.
In 1948, Kelly won a Best Actor Tony Award for his role in Command Decision. Clark Gable later played the same role in the film version of the play. Kelly shared the award with Henry Fonda for Mister Roberts and Basil Rathbone for The Heiress.
Manslaughter conviction
On April 16, 1927, a drunk Kelly confronted fellow actor Ray Raymond over his affair with and love for Raymond's wife, actress Dorothy Mackaye. Raymond, who was also drunk, was no match for Kelly, who was considerably larger than him. During their confrontation, Kelly hit him several times and left him on the floor.
Mackaye denied claims in court that she had been romantically involved with Kelly before Raymond's death, but Kelly's love letters to her were introduced as evidence. She was charged with felony conspiracy for the attempted coverup, and sentenced to one to three years, but served less than 10 months. Kelly was sentenced to up to 10 years, but served only 25 months in San Quentin prison. Conditions of his release included that he must not marry for 18 months after his release, and that he would have to take a job as a clerk for $30 per week. Kelly found working as a clerk untenable, and convinced the supervisors of his parole to allow him to return to acting on Broadway, with the condition that he continued to be limited to an income of $30 per week.
Years later, Kelly played the part of San Quentin Warden Clinton Duffy in Duffy of San Quentin.
Personal life
Kelly and Mackaye married in 1931, shortly after the expiration on Kelly's parole condition prohibiting him from marrying. They performed on Broadway, and then returned to California, where Mackaye's daughter Valerie Raymond was apparently adopted by Kelly and became known as Mimi Kelly. Mimi would later have her own modest Broadway career.
Dorothy Mackaye's account of her experiences, Women in Prison, became a film, Ladies They Talk About (1933), with Barbara Stanwyck, and was remade as Lady Gangster in 1942.
Mackaye died in a 1940 auto crash, when her car swerved and rolled into a ditch. She walked home, and, seeking to assuage Kelly's concerns, insisted that she was not seriously hurt. However, she had suffered internal injuries, and died within hours. In 1941, Kelly married Claire Owen (born Zona Mardelle Zwicker), a bit player he had met on the set of Flight Command (1940). She retired from acting, and went on to survive him.
Kelly died of a heart attack at 57 on November 6, 1956, in Beverly Hills, California.
Filmography
Film
Year
Title
Role
Notes
1919
Fit to Win
Hank Simpson
Anne of Green Gables
Gilbert Blythe
1920
Uncle Sam of Freedom Ridge
Young Sam
1921
The Great Adventure
Another Leek Son
The Old Oaken Bucket
The Youth
1926
The New Klondike
Bing Allen
1927
Slide, Kelly, Slide
Dillon
Special Delivery
Tuck, another detective
(scenes deleted)
The Poor Nut
Spike Hoyt
Uncredited
1932
The Girl from Calgary
Larry Boyd
1933
Broadway Through a Keyhole
Frank Rocci
1934
School for Girls
Garry Waltham
The Love Captive
Dr. Norman Ware
Side Streets
Tim O'Hara
Blind Date
Bill Lowry
Death on the Diamond
Jimmie Downey
The President Vanishes
Chick Moffat
1935
When a Man's a Man
Phil Acton
Star of Midnight
Jim Kinland
Public Hero No. 1
James Duff
Speed Devils
Martin Gray
Silk Hat Kid
Tim Martin
It's a Great Life
Rockie Johnson

1935 Saga of the West Phil

1936
My Marriage
Barney Dolan
Here Comes Trouble
Duke Donovan
Song and Dance Man
Hap Farrell
The Country Beyond
Sgt. Cassidy
Women Are Trouble
Bill Blaine
Murder with Pictures
I. B. McCoogin
The Accusing Finger
Douglas Goodwin
1937
Join the Marines
Philip H. 'Phil' Donlan
Parole Racket
Police Lieutenant Tony Roberts
It Happened Out West
Richard P. Howe
The Frame-Up
Mark MacArthur
Fit for a King
Briggs
Navy Blue and Gold
Tommy Milton (varsity coach)
1938
Island in the Sky
Johnny Doyle
Torchy Blane in Panama
Steve McBride
The Nurse from Brooklyn
Jim Barnes
The Devil's Party
Jerry Donovan
The Missing Guest
'Scoop' Hanlon
Juvenile Court
Gary Franklin
Leading role opposite Rita Hayworth
Adventure in Sahara
Jim Wilson
Starring role
1939
Within the Law
Joe Garson
The Flying Irishman
Butch Brannan
Forged Passport
Dan Frazer
6,000 Enemies
Dr. Malcolm Scott
The Roaring Twenties
Nick Brown
Invisible Stripes
Ed Kruger
1940
Queen of the Mob
Tom Webster
Wyoming
General Custer
The Howards of Virginia
Captain Jabez Allen
Alternative title: The Tree of Liberty
Girls Under 21
Johnny Cane
Flight Command
Lieutenant Commander "Dusty" Rhodes
1941
Ziegfeld Girl
John Slayton
I'll Wait for You
Police Lieutenant 'Mac' McFarley
Parachute Battalion
Sgt. Tex McBride
1942
Mr. and Mrs. North
Lieutenant Weigand
Call Out the Marines
Jim Blake
Not a Ladies' Man
Robert Bruce
Tarzan's New York Adventure
Jimmy Shields
Tough As They Come
Dan Stevens
The Secret Code
Dan Barton
15-chapter serial; leading role
Flying Tigers
Hap Davis
1943
The Man from Music Mountain
Victor Marsh

1943 Texas Legionaires Victor Marsh

1944
The Story of Dr. Wassell
Murdock
Dead Man's Eyes
Dr. Alan Bittaker
Faces in the Fog
Tom Elliott
1945
Grissly's Millions
Joe Simmons
China's Little Devils
Big Butch Dooley
Allotment Wives
Major Pete Martin
San Antonio
Roy Stuart
1946
The Glass Alibi
Max Anderson
The Cat Creeps
Ken Grady
Deadline for Murder
Lt. Jerry E. McMullen
Strange Journey
Lucky Leeds
1947
Fear in the Night
Cliff Herlihy
Spoilers of the North
Matt Garraway
Crossfire
The Man
Adventure Island
Captain Donald Lochlin
1950
The File on Thelma Jordon
Miles Scott
Guilty of Treason
Tom Kelly
The Secret Fury
District Attorney Eric Lowell
Side Street
Captain Walter Anderson
Frenchie
Pete Lambert
1951
The Painted Hills
Jonathan Harvey
Alternative titles: Lassie's Adventures in the Goldrush, Lassie's Christmas Story
1952
Springfield Rifle
Lieutenant Colonel John Hudson
1953
Gunsmoke
Dan Saxon
Alternative titles: A Man's Country, Roughshod
Split Second
Bart Moore
1954
Duffy of San Quentin
Warden Clinton T. Duffy
The High and the Mighty
Donald Flaherty
Johnny Dark
William H. "Scotty" Scott
The Steel Cage
Warden Clinton T. Duffy
1955
The Square Jungle
Jim McBride
1956
Storm Center
Judge Robert Ellerbe
1957
Curfew Breakers
Police Lieutenant Lacey
Bailout at 43,000
Colonel Hughes
last film role
Television
Year
Title
Role
Notes
1950
The Ford Theatre Hour
1 episode
1952
Robert Montgomery Presents
1 episode
1954–1955
Fireside Theater
2 episodes
Schlitz Playhouse of Stars
Joe Tierney / Bunter
3 episodes
1955
Cavalcade of America
1 episode
Bibliography
John Holmstrom, The Moving Picture Boy: An International Encyclopaedia from 1895 to 1995, Norwich, Michael Russell, 1996, pp. 13–14.
comments so far.
Comments
Reference sources
References
Sections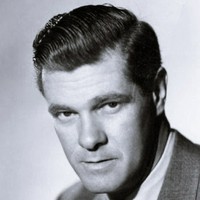 The basics
Early life
Career
Manslaughter conviction
Personal life
Filmography
Bibliography
Gallery