peoplepill id:
richard-talmadge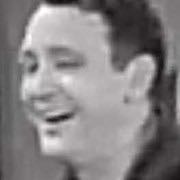 American actor
Richard Talmadge
Richard Talmadge
The details (from wikipedia)
Biography
Richard Talmadge (Sylvester Metzetti, Ricardo Metzetti, or Sylvester Ricardo Metzetti, Munich, Germany, December 3, 1892 – January 25, 1981) was a German-born actor, stuntman and film director.
Biography
Born in Germany in 1892, Talmadge arrived in Hollywood in 1910 where he began his career as a stuntman for Douglas Fairbanks before becoming an actor himself. His films include American Manners, The Poor Millionaire, Dancing Dynamite, Speed Madness, and the Pirate Treasure serial. He was the lead in The Cavalier (1928), film released by Tiffany Pictures with only a music and sound effects soundtrack.
Talmadge never got rid of his German accent, so with the advent of the talkies, he started working behind the cameras as assistant director, stunt coordinator and director. His later work included How the West Was Won, The Greatest Story Ever Told and Casino Royale.
He was the stepfather of American polo pioneer and Polo's Grande Dame Sue Sally Hale. His brothers, Otto and Victor Metzetti, both had success as stunt performers, and were members of the vaudeville troupe the Flying Metzettis, (or the Five Metzettis) who were the first to perform the quadruple back somersault in 1917, at Barnum and Bailey's, with Richard as voltiguer.
Richard Talmadge died of cancer at the age of 88 on January 25, 1981, in Carmel, California. He is interred at Inglewood Park Cemetery, his grave marked with the name "Richard Metzetti Talmadge".
Selected filmography
Let's Go (1923)
On Time (1924)
American Manners (1924)
Stepping Lively (1924)
Laughing at Danger (1924)
In Fast Company (1924)
The Prince of Pep (1925)
The Fighting Demon (1925)
The Wall Street Whiz (1925)
Jimmie's Millions (1925)
The Blue Streak (1926)
The Better Man (1926)
Doubling with Danger (1926)
The Night Patrol (1926)
The Cavalier (1928)
Sonny Boy (1929)
Yankee Don (1931)
Scareheads (1931)
Pirate Treasure (1934)
The Fighting Pilot (1935)
The Live Wire (1935)
Step on It (1936)
Project Moonbase (1953) (director)
I Killed Wild Bill Hickok (1956) (director)
Casino Royale (1967) (director)
comments so far.
Comments
Reference sources
References
Sections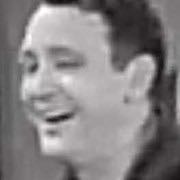 The basics
Biography
Selected filmography
Gallery