peoplepill id:
robin-zander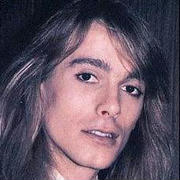 Singer and guitarist for the rock band Cheap Trick
Robin Zander
Robin Zander
The details (from wikipedia)
Biography
Robin Zander (born January 23, 1953) is the lead singer and rhythm guitarist for the rock band Cheap Trick.
Early life & career
Zander was born in Beloit, Wisconsin, and grew up in nearby Loves Park, Illinois. He learned to play guitar by the age of 12, and appearing in high school productions like "Annie Get Your Gun" helped him to develop his stage presence. His early bands included The Destinations, Butterscotch Sundae and The Hoods, covering songs by bands such as The Animals, The Beatles and The Rolling Stones. In high school, Zander sang for three years in the Madrigals, the most demanding of the three choral groups at his school, played basketball and football, and had a part-time job at a sandwich shop.
In the early 1970s, Zander teamed up with Brian Beebe to form a duo called Zander and Kent. They secured a three-summer residency contract at the Picadilly Club in Wisconsin Dells, a contract which caused Zander to turn down an invitation in 1973 to join the earliest incarnation of Cheap Trick. The lead singer role was then offered to Randy Hogan, but he left in the fall of 1974, which neatly coincided with Zander's Dells contract expiring in September of that year. Zander accepted the second invitation to join Cheap Trick, and the classic line-up of Zander, Rick Nielsen, Tom Petersson and Bun E. Carlos was in place.
Cheap Trick
With Cheap Trick, Zander has toured the world, released numerous albums and has been widely acknowledged by his peers and fans alike as having one of the great voices in rock music. Guitarist Rick Nielsen introduces Zander at every Cheap Trick concert as being his "…favorite lead singer in the whole wide world."
Influence
Zander's vocal style has influenced many other rock singers from 1980s hard rockers such as Joe Elliott of Def Leppard, Vince Neil of Mötley Crüe, Axl Rose of Guns N' Roses, Bret Michaels of Poison, and Sebastian Bach of Skid Row, 1990's punk revivalists, Billie Joe Armstrong of Green Day, to alternative icons Billy Corgan of The Smashing Pumpkins, Eddie Vedder of Pearl Jam, Kurt Cobain of Nirvana, and Scott Weiland of Stone Temple Pilots.
The May 2009 issue of Classic Rock magazine published a list of the "50 Greatest Singers in Rock". Zander was voted #23 on the list by readers, Classic Rock critics and a number of singers
Work with other artists
Alongside the likes of Steven Tyler, Billy Gibbons, Matt Sorum, Gilby Clarke, Duff McKagan, Nuno Bettencourt, Steve Stevens and Glenn Hughes, Zander was part of the all-star "Kings of Chaos" line-up that played shows in South Africa during December 2014 and in the USA during the first half of 2015.
Zander has appeared as a guest on albums by artists such as Mötley Crüe, The Posies, Foreigner, Scotty Moore and DJ Fontana, and he has contributed vocals to tribute albums such as The Art of McCartney, Stone Cold Queen: A Tribute, Nashville Outlaws: A Tribute to Mötley Crüe alongside country singer Cassadee Pope and Sin-Atra.
On Sept. 30, 2016, Los Angeles rock band Steel Panther released a cover version of Cheap Trick song "She's Tight" (from Cheap Trick's 1982 album "One On One"), which features Robin singing and appearing in the music video.
Solo projects
March 4, 1983, saw "An Evening with Robin Zander" held at Rockford's Midway Theater. This solo show included choir and orchestra conducted by Ralph Nielsen, with Zander singing a variety of English ballads, classical pieces, contemporary classics and Cheap Trick songs.
Robin Zander released the solo album "Robin Zander" in 1993. A second solo album, "Countryside Blvd.," was finally released online in April 2011 but was withdrawn from online music outlets within hours of being available.
In January 2013, Zander formed The Robin Zander Band with drummer and longtime friend Steve Luongo. The band also includes Mark Hitt on guitar and Larry Hobbs on bass. The band plays occasional shows nationally in the USA when Cheap Trick is off the road.
On Sept. 26, 2014, Robin reunited with old musical partner Brian Beebe (together with son, Robin Taylor Zander) for a show at Monk's in the Wisconsin Dells.
Equipment
As noted in the booklet for Cheap Trick's 2006 Rockford CD, Zander uses Shure microphones and Vox amplifiers.
In 2012, Schecter Guitar Research released a Robin Zander signature Corsair Electric Guitar.
Personal life
Zander lives in Florida with his wife, former Playboy Playmate Pamela Stein and two children: a son, Robin Zander Jr., and a daughter, Robin-Sailor Zander. He has two children from a previous marriage, Ian and Holland.
Discography
Robin Zander (1993)
Countryside Blvd (2011)
Singles
"I've Always Got You" (1993), #13 Billboard's Mainstream Rock, from album Robin Zander
"Surrender To Me" with Ann Wilson (1988), from the soundtrack to Tequila Sunrise, #6 Billboard's Hot 100 Chart, #42 Billboard's Mainstream Rock
"In This Country" (1987), from the soundtrack to Over the Top
"You Send the Rain Away" (1987) duet with Rebbie Jackson, #50 Billboard's R&B Chart
comments so far.
Comments
Sections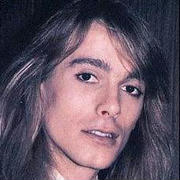 The basics
Early life & career
Cheap Trick
Influence
Work with other artists
Solo projects
Equipment
Personal life
Discography
Singles