peoplepill id:
tina-lattanzi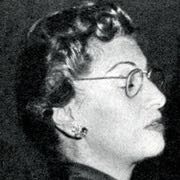 Italian actress
Tina Lattanzi
Tina Lattanzi
The details (from wikipedia)
Biography
Tina Lattanzi (5 December 1897 – 25 October 1997) was an Italian actress and prominent voice artist, dubbing movie stars. A native of Alatri, Lattanzi died in Rome less than two months before her 100th birthday.
Notable dubbed voices
Lattanzi dubbed the Italian versions of the Evil Queen in Snow White and the Seven Dwarfs, Lady Tremaine in Cinderella, the Queen of Hearts in Alice in Wonderland and Maleficent in Sleeping Beauty. However Snow White and Cinderella were re-dubbed in 1972 and 1967 respectively and therefore Lattanzi's voice can no longer be heard in these two films. Many of the Greta Garbo's and Marlene Dietrich's films were also re-dubbed from the 1970s onward.
Selected filmography
The Charmer (1931)
Five to Nil (1932)
Pergolesi (1932)
Loyalty of Love (1934)
Red Passport (1935)
Ginevra degli Almieri (1935)
Bayonet (1936)
The Ambassador (1936)
The Count of Brechard (1938)
Big Shoes (1940)
The Daughter of the Green Pirate (1940)
Document Z-3 (1942)
The Two Orphans (1942)
Disturbance (1942)
Giacomo the Idealist (1943)
Resurrection (1944)
Buried Alive (1949)
Torment (1950)
The Ungrateful Heart (1951)
The Gorgon (1942)
I Chose Love (1953)
La trovatella di Pompei (1957)
Knight of 100 Faces (1960)
The President of Borgorosso Football Club (1970)
comments so far.
Comments
Reference sources
References
Sections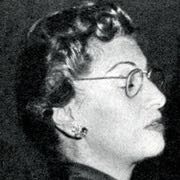 The basics
Notable dubbed voices
Selected filmography
Gallery