peoplepill id:
william-friedkin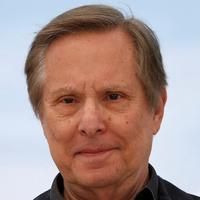 American director and producer
William Friedkin
William Friedkin
Intro
American director and producer
A.K.A.
Вилијам Фридкин, Фридкин, Уильям, Vilijam F...
Was
Film director Film producer Screenwriter Television director
From
United States of America
Field
Film, TV, Stage & Radio
Gender
male
Birth

29 August 1935

, Chicago, Cook County, Illinois, USA

Death

7 August 2023

, Los Angeles, Los Angeles County, California, USA (aged 88 years)

Star sign
Virgo
Family
Stats
Education
Awards

| | |
| --- | --- |
| Academy Award for Best Director | 1971 |
| Directors Guild of America Award for Outstanding Directing – Feature Film | 1971 |
| Golden Globe Award for Best Director | 1971 |
| Golden Globe Award for Best Director | 1973 |
| Leopard of Honour | |
| Officer of Arts and Letters | |
| star on Hollywood Walk of Fame | |
| Robert Honorary Award | 2014 |
| Sitges Grand Honorary Award | 2017 |
| Premio Máquina del Tiempo | 2007 |

Profiles
The details (from wikipedia)
Biography
William David Friedkin (August 29, 1935 – August 7, 2023) was an American film and television director, producer, and screenwriter closely identified with the "New Hollywood" movement of the 1970s. Beginning his career in documentaries in the early 1960s, he directed the crime thriller film The French Connection (1971), which won five Academy Awards, including Best Picture, Best Adapted Screenplay, and Best Director for himself, and the supernatural horror film The Exorcist (1973), which earned him a nomination for the Academy Award for Best Director.
His other films included the drama The Boys in the Band (1970), the thriller Sorcerer (1977), the crime comedy drama The Brink's Job (1978), the crime thriller Cruising (1980), the neo-noir thriller To Live and Die in L.A. (1985), the psychological horror film Bug (2006), and the black comedy Killer Joe (2011).
Early life and education
Friedkin was born in Chicago, Illinois, on August 29, 1935, the son of Rachael (née Green) and Louis Friedkin. His father was a semi-professional softball player, merchant seaman, and men's clothing salesman. His mother, whom Friedkin called "a saint", was an operating room registered nurse. His parents were Jewish emigrants from Ukraine. His grandparents, parents, and other relatives fled Ukraine during a particularly violent anti-Jewish pogrom in 1903. Friedkin's father was somewhat uninterested in making money, and the family was generally lower middle class while he was growing up. According to film historian Peter Biskind, "Friedkin viewed his father with a mixture of affection and contempt for not making more of himself." According to his memoir, The Friedkin Connection, Friedkin had the utmost affection for his father.
After attending public schools in Chicago, Friedkin enrolled at Senn High School, where he played basketball well enough to consider turning professional. He was not a serious student and barely received grades good enough to graduate, which he did at the age of 16. He said this was because of social promotion and not because he was bright.
Friedkin began going to movies as a teenager, and cited Citizen Kane as one of his key influences. Several sources claim that Friedkin saw this motion picture as a teenager, but Friedkin himself said that he did not see the film until 1960, when he was 25 years old. Only then, Friedkin said, did he become a true cineaste. Among the movies which he also saw as a teenager and young adult were Les Diaboliques, The Wages of Fear (which many consider he remade as Sorcerer), and Psycho (which he viewed repeatedly, like Citizen Kane). Televised documentaries such as 1960's Harvest of Shame were also important to his developing sense of cinema.
Friedkin began working in the mail room at WGN-TV immediately after high school. Within two years (at the age of 18), he started his directorial career doing live television shows and documentaries. His efforts included The People vs. Paul Crump (1962), which won an award at the San Francisco International Film Festival and contributed to the commutation of Crump's death sentence. Its success helped Friedkin get a job with producer David L. Wolper. He also made the football-themed documentary Mayhem on a Sunday Afternoon.
Career
1965–1979
As mentioned in his voice-over commentary on the DVD re-release of Alfred Hitchcock's Vertigo, Friedkin directed one of the last episodes of The Alfred Hitchcock Hour in 1965, called "Off Season". Hitchcock admonished Friedkin for not wearing a tie while directing.
In 1965, Friedkin moved to Hollywood and two years later released his first feature film, Good Times starring Sonny and Cher. He has referred to the film as "unwatchable". Several other "art" films followed: The Birthday Party, based on an unpublished screenplay by Harold Pinter, which he adapted from his own play; the musical comedy The Night They Raided Minsky's, starring Jason Robards and Britt Ekland; and the adaptation of Mart Crowley's play The Boys in the Band.
His next film, The French Connection, was released to wide critical acclaim in 1971. Shot in a gritty style more suited for documentaries than Hollywood features, the film won five Academy Awards, including Best Picture and Best Director. Friedkin's next film was 1973's The Exorcist, based on William Peter Blatty's best-selling novel, which revolutionized the horror genre and is considered by some critics to be one of the greatest horror movies of all time. The Exorcist was nominated for 10 Academy Awards, including Best Picture and Best Director. It won for Best Screenplay and Best Sound. Following these two pictures, Friedkin, along with Francis Ford Coppola and Peter Bogdanovich, was deemed one of the premier directors of New Hollywood. In 1973, the trio announced the formation of an independent production company at Paramount Pictures, The Directors Company. Whereas Coppola directed The Conversation and Bogdanovich, the Henry James adaptation, Daisy Miller, Friedkin abruptly left the company, which was soon closed by Paramount.
Friedkin's later movies did not achieve the same success. Sorcerer (1977), a $22 million American remake of the French classic The Wages of Fear, co-produced by both Universal and Paramount, starring Roy Scheider, was overshadowed by the blockbuster box-office success of Star Wars, which had been released exactly one week prior. Friedkin considered it his finest film, and was personally devastated by its financial and critical failure (as mentioned by Friedkin himself in the 1999 documentary series The Directors). Sorcerer was shortly followed by the crime-comedy The Brink's Job (1978), based on the real-life Great Brink's Robbery in Boston, Massachusetts, which was also unsuccessful at the box-office.
1980–1999
In 1980, Friedkin directed an adaptation of the Gerald Walker crime thriller Cruising, starring Al Pacino, which was protested during production and remains the subject of heated debate. It was a critically assailed financial disappointment.
Friedkin had a heart attack on March 6, 1981, due to a genetic defect in his circumflex left coronary artery, and nearly died. He spent months in rehabilitation. Throughout the 1980s and 1990s, his films received lackluster reviews and moderate ticket sales. These included Deal of the Century in 1983, starring Chevy Chase, Gregory Hines, and Sigourney Weaver.
Friedkin directed the 1985 music video "Somewhere" for Barbra Streisand. He appears as Streisand's interviewer (uncredited) on her video "Putting It Together: The Making of the Broadway Album".
The action/crime movie To Live and Die in L.A. (1985), starring William Petersen and Willem Dafoe, was a critical favorite and drew comparisons to Friedkin's own The French Connection (particularly for its car chase sequence), while his courtroom drama/thriller Rampage (1987) received a fairly positive review from Roger Ebert. He next directed the horror film The Guardian (1990) and then the thriller Jade (1995), starring Linda Fiorentino. Though the latter received an unfavorable response from critics and audiences, he said it was one of the favorite films he directed.
2000–2023
In 2000, The Exorcist was re-released in theaters with extra footage and grossed $40 million in the U.S. alone. Friedkin directed the 2007 film Bug due to a positive experience watching the stage version in 2004. He was surprised to find that he was, metaphorically, on the same page as the playwright and felt that he could relate well to the story. The film won the FIPRESCI prize at the Cannes Film Festival. Later, Friedkin directed an episode of the TV series CSI: Crime Scene Investigation titled "Cockroaches", which re-teamed him with To Live and Die in L.A. star William Petersen. He directed again for CSI's 200th episode, "Mascara".
In 2011, Friedkin directed Killer Joe, a black comedy written by Tracy Letts based on Letts' play, and starring Matthew McConaughey, Emile Hirsch, Juno Temple, Gina Gershon, and Thomas Haden Church. Killer Joe premiered at the 68th Venice International Film Festival, prior to its North American debut at the 2011 Toronto International Film Festival. It opened in U.S. theaters in July 2012, to some favorable reviews from critics but did poorly at the box office, possibly because of its restrictive NC-17 rating. In April 2013, Friedkin published a memoir, The Friedkin Connection. He was presented with a lifetime achievement award at the 70th Venice International Film Festival in September. In 2017, Friedkin directed the documentary The Devil and Father Amorth about the ninth exorcism of a woman in the Italian village of Alatri. In August 2022, it was announced officially that Friedkin would be returning to film directing to helm an adaptation of the two-act play The Caine Mutiny Court-Martial with Kiefer Sutherland starring as Lt. Commander Queeg. The film will debut in the out-of-competition category at the Venice Film Festival.
Unrealized projects
Year
Title and description
Ref.
1970s
The Bunker Hill Boys, a film for The Directors Company
Untitled sci-fi film with Peter Gabriel
The Devil's Triangle, a UFO thriller starring Marlon Brando, Steve McQueen and Charlton Heston
A Safe Darkness, a documentary about horror cinema featuring interviews with Fritz Lang and Roman Polanski
A 10-hour television adaptation of Thomas Thompson's novel Blood and Money
A film adaptation of Ron Hansen's novel Desperadoes written by Walon Green
1980s
A film adaptation of Robin Cook's novel Brain
That Championship Season
A film adaptation of William Peter Blatty's novel Legion
A film adaptation of Frank De Felitta's novel Sea Trial
A film adaptation of Don Pendleton's The Executioner series written by Hilary Henkin starring Sylvester Stallone and Cynthia Rothrock
The Gambler, a film written by Edward Neumeier and Michael Miner starring Sylvester Stallone
Desperate Hours
Untitled biographical film about 1950s songwriting duo Jerry Leiber and Mike Stoller
1990s
Elsewhere, a ghost story with William Peter Blatty
The Diary of Jack the Ripper, a biopic about James Maybrick written by Chris DeVore starring Anthony Hopkins
A film adaptation of John Flood's novel Bag Men starring Michael Keaton
A remake of the 1996 made-for-television film Truth or Dare written by William Davies
Night Train, a biopic about boxer Sonny Liston written by Shane Salerno and Tyger Williams starring Ving Rhames
Battle Grease, a film about the account of the Florence Maybrick murder trial
2000s
A film adaptation of Larry Collins' novel O Jerusalem! written by James Dearden
Shooter starring Tommy Lee Jones
A film adaptation of Thomas Thompson's novel Serpentine
A film adaptation of Robert Silverberg's novel The Book of Skulls written by Jeff Davis and Terry Hayes
The Man Who Kept Secrets, a biopic about Hollywood lawyer Sidney Korshak
A film adaptation of Chris Greenhalgh's novel Coco and Igor starring Mads Mikkelsen and Marina Hands
2010s
A film adaptation of William Peter Blatty's novel Dimiter
Trapped, an indie thriller set in Europe starring Demián Bichir
I Am Wrath starring Nicolas Cage
Mae West starring Bette Midler adapted from West's autobiography Goodness Had Nothing To Do With It
A TV pilot based on his film To Live and Die in L.A. written by Robert Moresco
Untitled Killer Joe spinoff TV series
Archive
The moving image collection of William Friedkin is held at the Academy Film Archive. The material at the Academy Film Archive is complemented by material in the William Friedkin papers at the academy's Margaret Herrick Library.
Influences
Friedkin cited Jean-Luc Godard, Federico Fellini, François Truffaut, and Akira Kurosawa as influences. Friedkin named Woody Allen as "the greatest living filmmaker".
In regards to influences to specific films on his films, Friedkin noted that the film's documentary-like realism was the direct result of the influence of having seen Z, a French film by Costa-Gavras. Friedkin mentioned the film's influence on him when directing The French Connection:
After I saw Z, I realized how I could shoot The French Connection. Because he shot Z like a documentary. It was a fiction film but it was made like it was actually happening. Like the camera didn't know what was gonna happen next. And that is an induced technique. It looks like he happened upon the scene and captured what was going on as you do in a documentary. My first films were documentaries too. So I understood what he was doing but I never thought you could do that in a feature at that time until I saw Z.
Personal life and death
William Friedkin was married four times:
While filming The Boys in the Band in 1970, Friedkin began a relationship with Kitty Hawks, daughter of director Howard Hawks. It lasted two years, during which the couple announced their engagement, but the relationship ended about 1972. Friedkin began a four-year relationship with Australian dancer and choreographer Jennifer Nairn-Smith in 1972. Although they announced an engagement twice, they never married. They had a son, Cedric, on November 27, 1976. Friedkin and his second wife, Lesley-Anne Down, also had a son, Jack, born in 1982. Friedkin was raised Jewish, but called himself an agnostic later in life.
Friedkin died from heart failure and pneumonia at his home in Bel Air, Los Angeles, on August 7, 2023, at the age of 87, 3 weeks before his 88th birthday.
Filmography
Film
Narrative films
Year
Title
Director
Writer
Producer
1967
Good Times
Yes
Uncredited
No
1968

The Birthday Party

Yes
No
No

The Night They Raided Minsky's

Yes
No
No
1970

The Boys in the Band

Yes
No
No
1971

The French Connection

Yes
Uncredited
No
1973

The Exorcist

Yes
No
No
1977
Sorcerer
Yes
Uncredited
Yes
1978

The Brink's Job

Yes
No
No
1980
Cruising
Yes
Yes
No
1983
Deal of the Century
Yes
No
No
1985
To Live and Die in L.A.
Yes
Yes
No
1987
Rampage
Yes
Yes
Yes
1990

The Guardian

Yes
Yes
No
1994
Blue Chips
Yes
No
No
1995
Jade
Yes
Uncredited
No
2000
Rules of Engagement
Yes
No
No
2003

The Hunted

Yes
No
No
2006
Bug
Yes
No
No
2011
Killer Joe
Yes
No
No
2023
The Caine Mutiny Court-Martial
Yes
Yes
No
Documentary films
Year
Title
Director
Writer
Producer
1962
The People vs. Paul Crump
Yes
No
Yes
1965
The Bold Men
Yes
No
No
Mayhem on a Sunday Afternoon
Yes
No
Yes
1966
The Thin Blue Line
Yes
Story
Yes
1974
Fritz Lang Interviewed by William Friedkin
Yes
No
No
1985
Putting It Together: The Making of the Broadway Album
Uncredited
No
No
2007
The Painter's Voice
Yes
No
No
2017
The Devil and Father Amorth
Yes
Yes
No
Television
TV series
Year
Title
Episode
1965
The Alfred Hitchcock Hour
"Off Season" (S3 E29)
1967
The Pickle Bros.
TV pilot (S1 E1)
1985
The Twilight Zone
"Nightcrawlers" (S1 E4c)
1992
Tales from the Crypt
"On a Deadman's Chest" (S4 E3)
2007
CSI: Crime Scene Investigation
"Cockroaches" (S8 E9)
2009
"Mascara" (S9 E18)
TV movies
Year
Title
Director
Writer
Executive
producer
1986
C.A.T. Squad
Yes
No
Yes
1988
C.A.T. Squad: Python Wolf
Yes
Yes
Yes
1994
Jailbreakers
Yes
No
No
1997
12 Angry Men
Yes
No
No
Awards
Year
Award
Category
Title
Result
1972
Academy Award
Best Director
The French Connection
Won
Directors Guild of America
Outstanding Directorial Achievement
Won
Golden Globes
Best Director
Won
1973
BAFTA Award
Nominated
1974
Academy Award
The Exorcist
Nominated
Directors Guild of America
Outstanding Directorial Achievement
Nominated
Golden Globes
Best Director
Won
1981
Razzie Awards
Worst Director
Cruising
Nominated
Worst Screenplay
Nominated
1986
Cognac Festival du Film Policier
Audience Award
To Live and Die in L.A.
Won
1988
Deauville Film Festival
Critics Award
Rampage
Nominated
1991
Saturn Award
George Pal Memorial Award
Won
1993
Best Director
Rampage
Nominated
1998
Directors Guild of America
Outstanding Directorial Achievement
12 Angry Men
Nominated
Primetime Emmy Awards
Best Director
Nominated
1999
Saturn Award
President's Award
Won
Empire Awards
Movie Masterpiece Award
The Exorcist
Won
2000
Palm Beach International Film Festival
Lifetime Achievement Award
Won
2006
Cannes Film Festival
FIPRESCI
Bug
Won
2007
Munich Film Festival
CineMerit Award
Won
Sitges - Catalan International Film Festival
Time-Machine Honorary Award
Won
2009
Locarno International Film Festival
Leopard of Honor
Won
2011
Venice Film Festival
Golden Lion
Killer Joe
Nominated
Golden Mouse
Won
2013
Belgian Film Critics Association
Grand Prix
Nominated
Saturn Award
Best Director
Nominated
Lifetime Achievement Award
Won
Venice Film Festival
Special Lion
Won
Bibliography
Friedkin, William. The Friedkin Connection: A Memoir. New York: HarperCollins, 2013. ISBN 978-0-06-177512-3
Friedkin, William. Conversations at the American Film Institute With the Great Moviemakers: The Next Generation. George Stevens, Jr., ed. New York: Alfred A. Knopf, 2012. ISBN 978-0-307-27347-5
comments so far.
Comments
Reference sources
References
Sections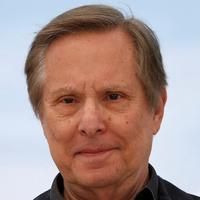 The basics
Early life and education
Career
Unrealized projects
Archive
Influences
Personal life and death
Filmography
Awards
Bibliography
Gallery