peoplepill id:
yakima-canutt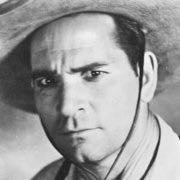 American rodeo rider, actor, stuntman and action director
Yakima Canutt
Questions and Answers
FAQ
Q:
Who was Yakima Canutt?
A:
Yakima Canutt, born Enos Edward Canutt, was an American rodeo rider, actor, stuntman, and action director. He is known for his work in over 300 films, where he popularized innovative stunts and became one of the early pioneers of the movie stunt industry.
Q:
What were Yakima Canutt's notable achievements in the film industry?
A:
Yakima Canutt is known for his groundbreaking contributions to the film industry, particularly in the field of stunts and action direction. He developed numerous innovative techniques that revolutionized the way stunts were performed and depicted on screen. He also introduced safety measures for stunt performers and trained many well-known actors in horse riding and stunts.
Q:
What were some of Yakima Canutt's famous stunts?
A:
Yakima Canutt performed a wide range of daring stunts throughout his career. Some of his most famous stunts include the "stagecoach transfer" in the movie Stagecoach (1939), where he jumped from the front team of horses to the rear team while the stagecoach was in full motion. Another notable stunt was the wagon chase in the film Ben-Hur (1959), where he orchestrated a spectacular chariot race sequence.
Q:
Did Yakima Canutt receive any awards for his contributions to the film industry?
A:
Yes, Yakima Canutt received several awards during his career. In 1967, he was honored with an Academy Award for his achievements in creating stunt techniques and aiding the safety of film performers. He also received a Golden Boot Award in 1980 for his significant contributions to the Western genre. Canutt's impact on the industry continues to be recognized and celebrated to this day.
Q:
What was Yakima Canutt's involvement in other fields besides film?
A:
Yakima Canutt had a successful career before entering the film industry. He was a highly accomplished rodeo rider and won numerous championships in various events. Even during his film career, he continued to participate in rodeo competitions. Additionally, Canutt worked as a stunt coordinator, training other stunt performers and actors. He also served as a Second Unit Director for various films, overseeing action sequences and stunts.